On Sony Xperia devices, you can take screenshots in several ways, including using only the Power/Lock key or the Lower/Lock and Volume Down keys and a third-party app. However, the first method is popular for all Android smartphones.
How to Take a Screenshot on Sony Xperia Z
Using Hardware Buttons
1. Power/Lock: 
The easiest method is appropriate for all of Sony Xperia version.
Step 1: Go to the screen you need to take a screenshot.
Step 2: Hold down the Power/Lock key until the popup box appears, just select the Take a screenshot option.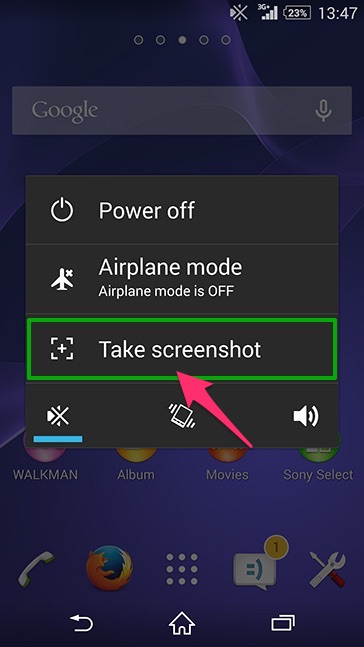 The screenshot is quickly saved to the internal memory of your device. You can see them in the Gallery or Pictures app >> Screenshots folder. Now you can also share or send a screenshot to mail services (Gmail, Yahoo, Outlook,…) or post on your Facebook, Skype, etc.
See the video tutorial below: 
2. Power/Lock and Volume Down key
Just hold down the Power/Lock key and the Volume Down key for about two or three seconds at the same time until you hear the camera shutter, and the screenshot will flash.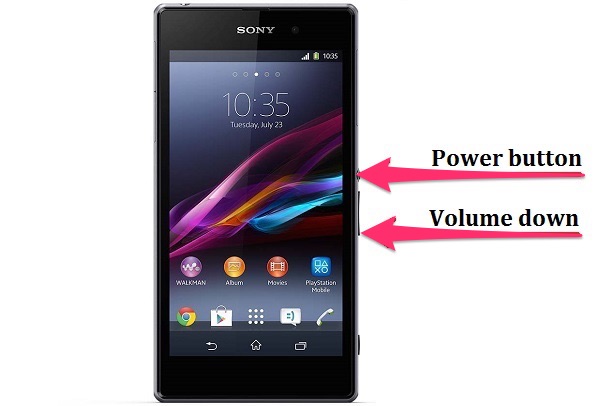 Release both keys, and the screenshot is saved in your Gallery application.
Using The Third-party App
Step 1: Open Google Play Store to install the Quick Memo app or you can click here.
Step 2: Go to the screen where you need to take a screenshot.
Step 3: Slide down the notification panel at that screen. Let tap on the Quick Memo icon. Your screenshot will be saved on the Gallery app. Now you can use it for anything you want.
If you have any problems, or if you just need to share other ways with our visitors or with us, leave a comment below.